The 2008 UK Heavyweight Championships was the 3rd biggest event to be held outside Robot Wars and also the 5th UK Championships for Heavyweights since Robot Wars. It was held at RAF Fairford and due to be held within the Royal International Air Tatoo (AKA RIAT) but because the air show got cancelled due to bad weather, the only audience the show got were from roboteers, army cadets and first aiders within the RAF base. There was due to be 10 heats each with 2 robots and a seed competing throughout the Friday but with the whole tournament being sqaushed into one day instead of two, it had to be qualifiers and then the tournament. The competition was well fought for and was won by Iron-Awe 5.
Robots Competing
Edit
Below is the list of robots that competed in the tournament
The Seeds
Edit
The Competition had 10 seeds, all in the place they finished at in the 2007 UK Championships at Hafan Y Mor Holliday Park the previous year.
Big Nipper
Terrorhurtz
Iron-Awe 5
Dantomkia
Beast
Apocalypse
Ripper Evo
Tiberius 4
Kan-Opener
Envy
The Competition
Edit
Due to many robots having to pull out or not being able to make it, the round 1 pods were cut down to qualifier battles for the tournament. Top seed Big Nipper, bronze-medalist from the previous year Iron-Awe 5, Leveller 2 Mk4, Velocirippa and newcomer Hortron had automatic qualification into the tournament, as for the others, they fought in qualifiers to join Big Nipper, Iron-Awe 5, Leveller 2 Mk4, Velocirippa & Hortron.
The Qualifier Battles
Mighty Mouse Vs Terrorhurtz
Beast Vs Iron-Awe 6
Apocalypse Vs Hydra
Ripper Evo Vs TillyEwe 2
And His Army Vs Tiberius 4
Edge Hog Vs Kan-Opener
Envy Vs Storm Force
Dantomkia Vs Tanto
Obsidian Vs St Hammer
Spike Vs Tilly Evo
The Saint Vs Thor
Round 1
Envy Vs Tiberius 4
Iron-Awe 5 Vs Terrorhurtz
Hortron Vs Kan-Opener
Big Nipper Vs Leveller 2 Mk4
Obsidian Vs Ripper Evo
Apocalypse Vs Tilly Evo
Beast Vs Velocirippa
Dantomkia Vs Thor
Quarter-Finals
Apocalypse Vs Ripper Evo
Beast Vs Dantomkia
Hortron Vs Iron-Awe 5
Big Nipper Vs Tiberius 4
Semi-Finals
Dantomkia Vs Ripper Evo
Big Nipper Vs Iron-Awe 5
3rd-Place Play-Off
3rd-Place Winners : Big Nipper
Grand-Final
2008 Heavyweight UK Champion :
Iron-Awe 5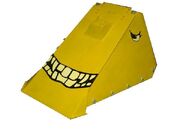 Community content is available under
CC-BY-SA
unless otherwise noted.